I spent the first half of September hiking the John Muir Trail from Tuolumne Meadows to the summit of Mt Whitney (200 miles). The trail is high and rugged, crossing numerous passes above 11,000 ft. Despite the harsh alpine environment, many species of plants thrive, and due to some late Sierra snows, we were treated to a spectacular fall wildflower show.
Below is a photo of sky pilot (polemonium), a common flower on many of the high passes we hiked over.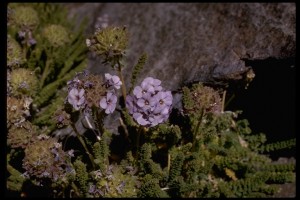 Below is a typical alpine meadow full of paintbrush, grasses and willows.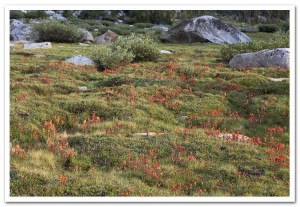 Check out the slideshow link on the right for a photo album with a soundtrack and captions.