I recently helped CAFF (Community Alliance with Family Farmers) stage a Farm Invasion at Analy High School in Sebastopol to raise awareness about the importance of healthy local food in schools. Katina Connaughton, who farms with me for ZAZU and her husband Kyle generously donated their time to help me prepare roasted squash for the Farm Invasion. After an initial roasting, and adding butter, brown sugar and toasted pecans, Kyle used a torch to brulee the tops and create a caramelized crust. My sister Sarah and her boyfriend Ty grew the Delicata (which they donated to the event) at their farm in Sebastopol.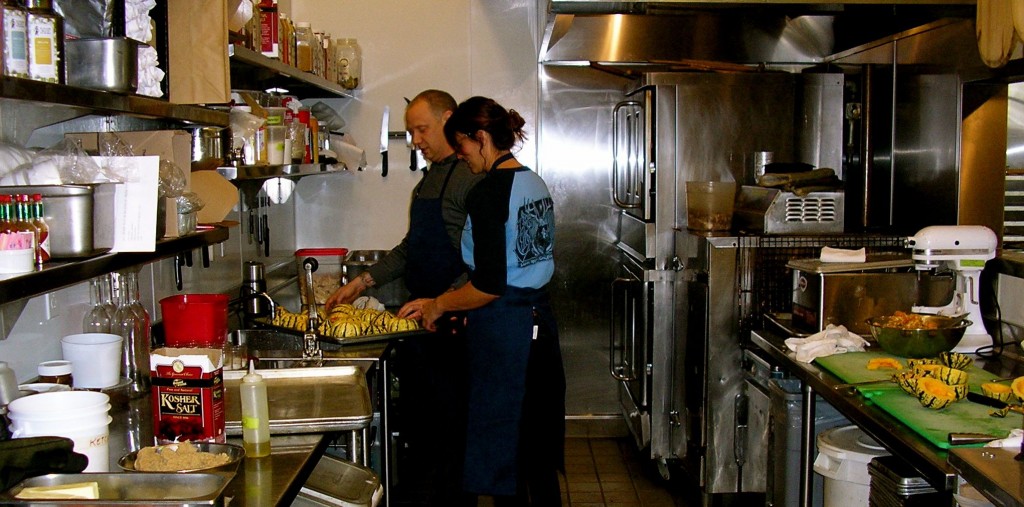 When we got to Analy, I joined Heather, Susan and Danielle from the Sebastopol CAFF office, and Gayle Dyer, director of food service at all three West County high schools and we handed out samples of the roasted Delicata during school lunch. Also there was Geyserville farmer Cal Vanoni, who brought samples of the rare produce he grows, such as orange limes, cactus fruit, and stuffing cucumbers. The roasted Delicata turned out to be a hit with staff and students alike. The kitchen manager liked the dish so much that she decided to put it on Analy's menu for next week and I made my first delivery of Delicata to her the next day.
On Tuesday, we staged similar Farm Invasions at Laguna and El Molino high schools. For these events we added sliced Fuyu persimmons from Rancho Pillow, and a delicious sunchoke salad made by Heather Granahan, the north coast manager of CAFF.